With the WOW technology you feel the Ocean in your pool
The best solution for Waterparks, resorts, campsites, public pools, Hotels, welness, ...
Meet the same feelings than in the Ocean
The WaveBall is the best solution to safely enjoy in a pool with the same great feeling than to be in the Ocean.
Thanks to the waves, the pool brings life and joy into your pool that will become a must.
All the WaveBall projects have shown an increase of the attendance in the pool. With the WaveBall technology you can create any types of waves for all needs. From very small ripples up to very big waves for those looking for high emotions.
Everything is possible !
Multi preprogrammed modes
Many preprogrammed modes are memorized. This makes possible to vary the types of waves in the same pool with only one WaveBall.
Every user can therefore find what he is looking for, from small waves to a rodeo session.
For any modes selected, independently of which model you choose, safety has always been first … since more than 20 years !
The WaveBall can be customized,the best place for your logo or the logo from a sponsor !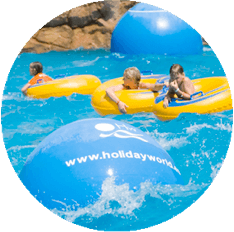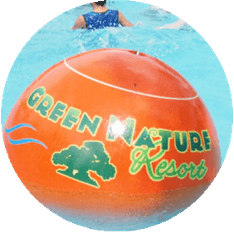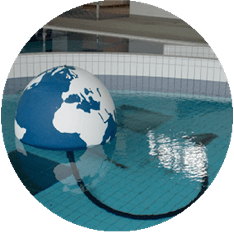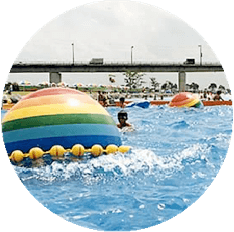 Wow has installed more than 400 WaveBall all over the world.
The WaveBall Technology with all its advantages offers the best solution to create waves for many applications :
We are dealing with many partners who trust the WOW Technology
WOW has developed strong partnerships with recognized global and national players who regularly integrate a WaveBall into their park or pool projects.
More than 400 customers have already placed successfully their trust in us.